BEHIND THE SCENES
All about our Best Seller: Maeva Earrings
From long earrings to studs, necklaces and bracelets.
Discover why our Maeva Collection is so popular.
A Deeper Look into our Best Selling Product
If you're looking for a pair of earrings that are both timeless and on-trend, look no further than the Maeva Earrings from Margot Bardot. These earrings are one of our best-selling products, and for good reason; they're versatile, chic, and the perfect finishing touch to any outfit.
But just why are they so popular, and why are they a great example of affordable luxury? Keep reading about our most popular items!
The Maeva Earrings were inspired by the classic heart shape, but with a modern twist. The earrings feature three tiers of gold-plated hearts, each one filled with colourful enamel in your choice of black, red, blue, white, or sparkling zirconias. The overall effect is both playful and elegant, making the Maeva Earrings the perfect accessory for any occasion.
Affordable Luxury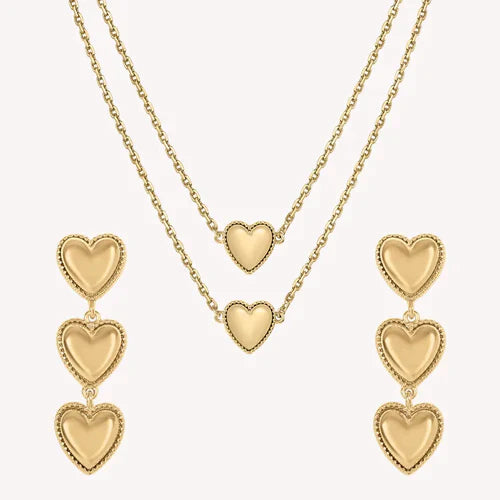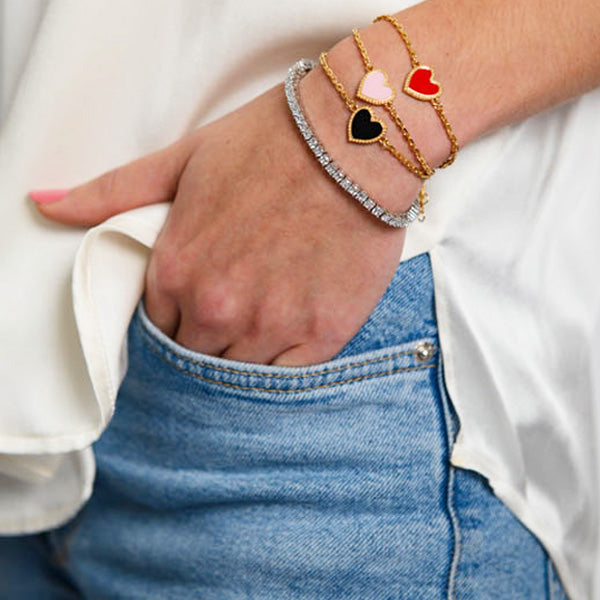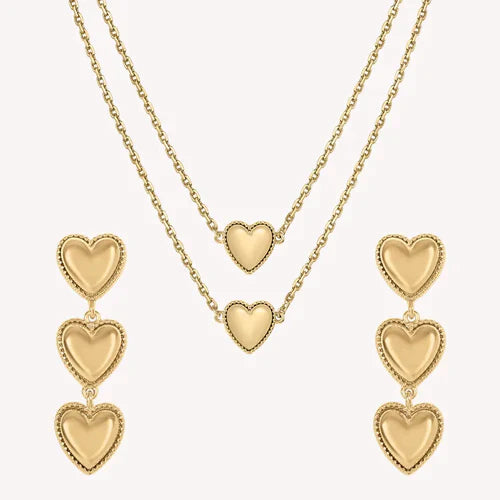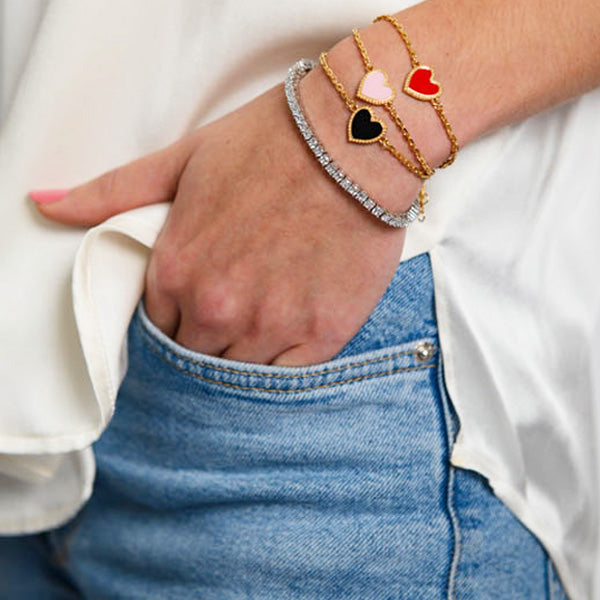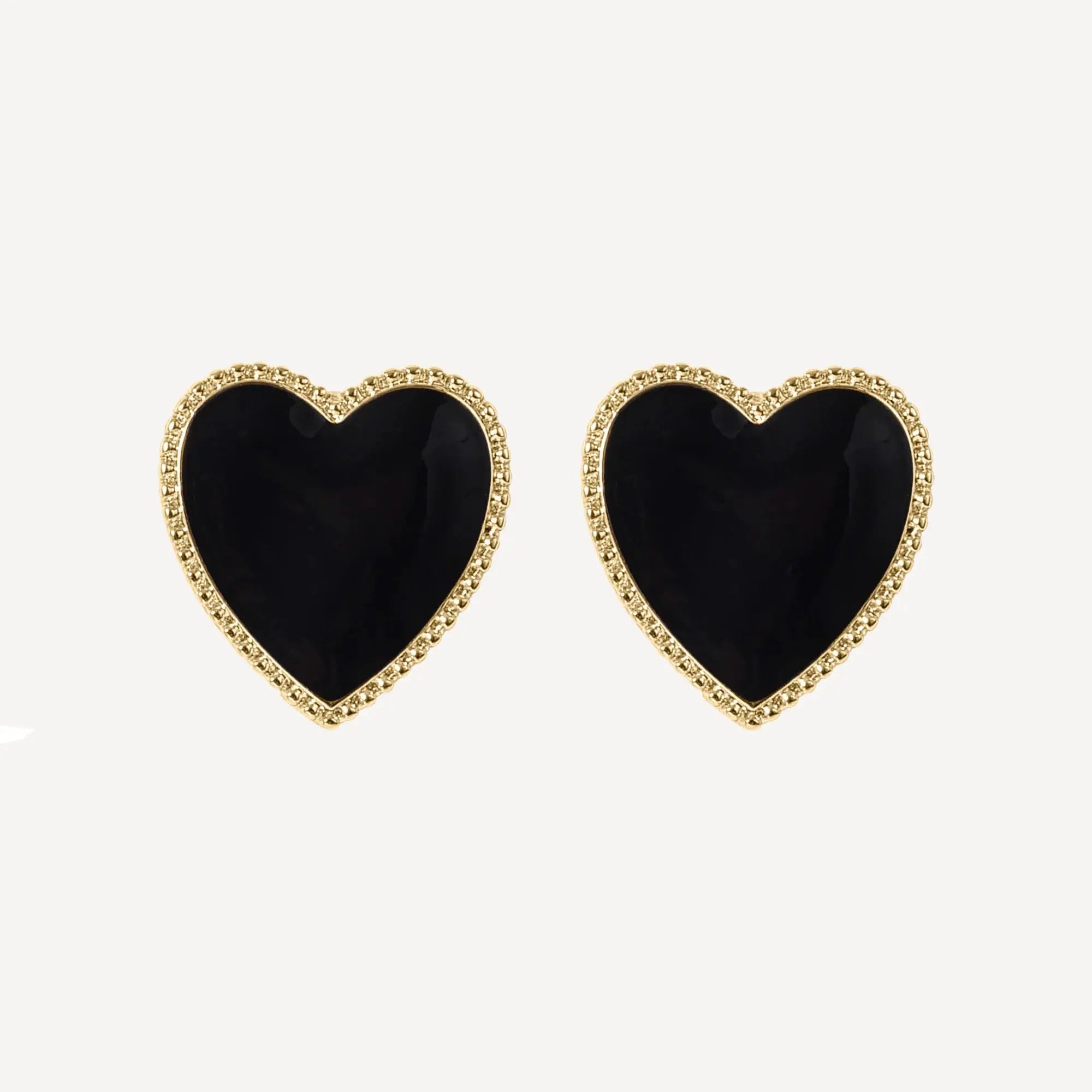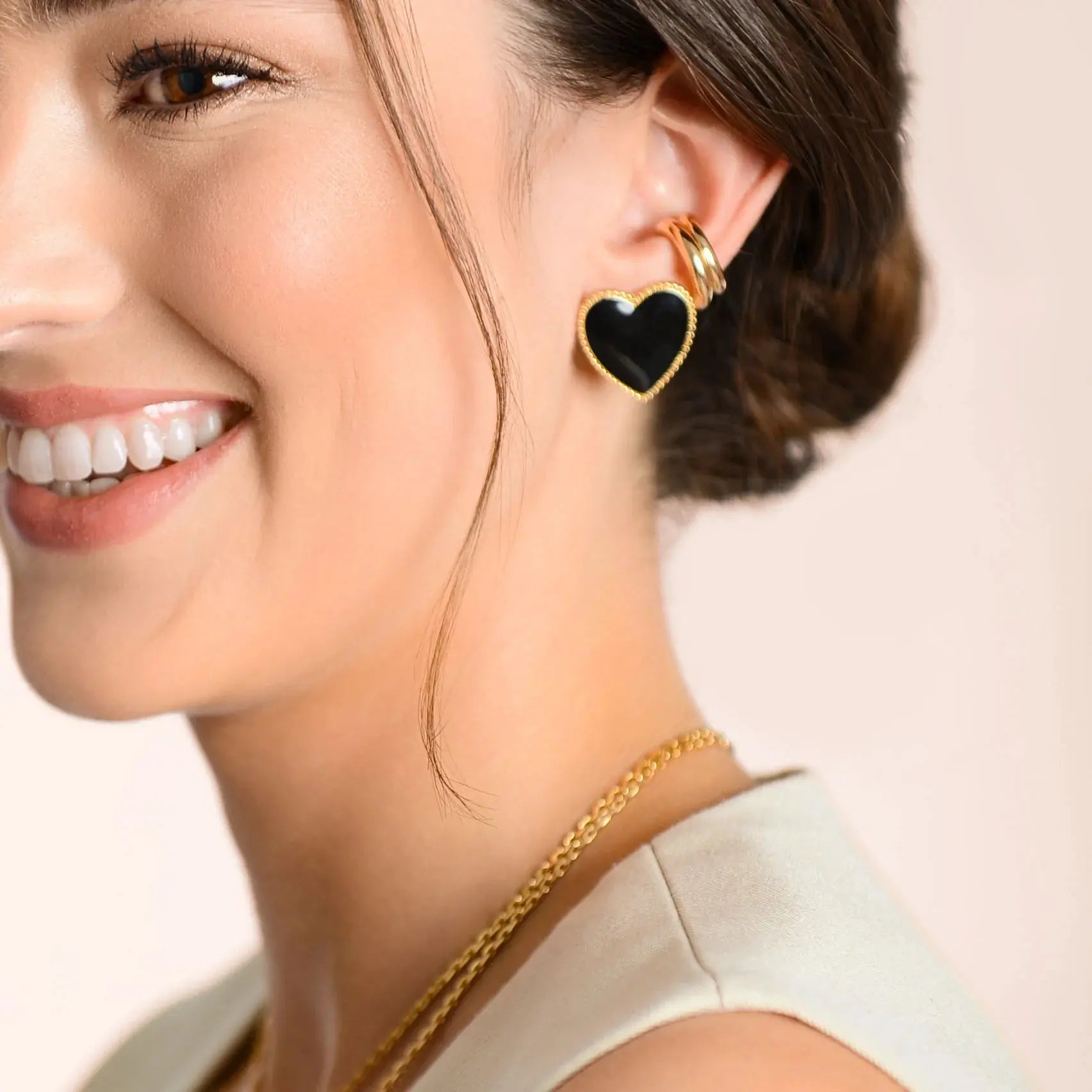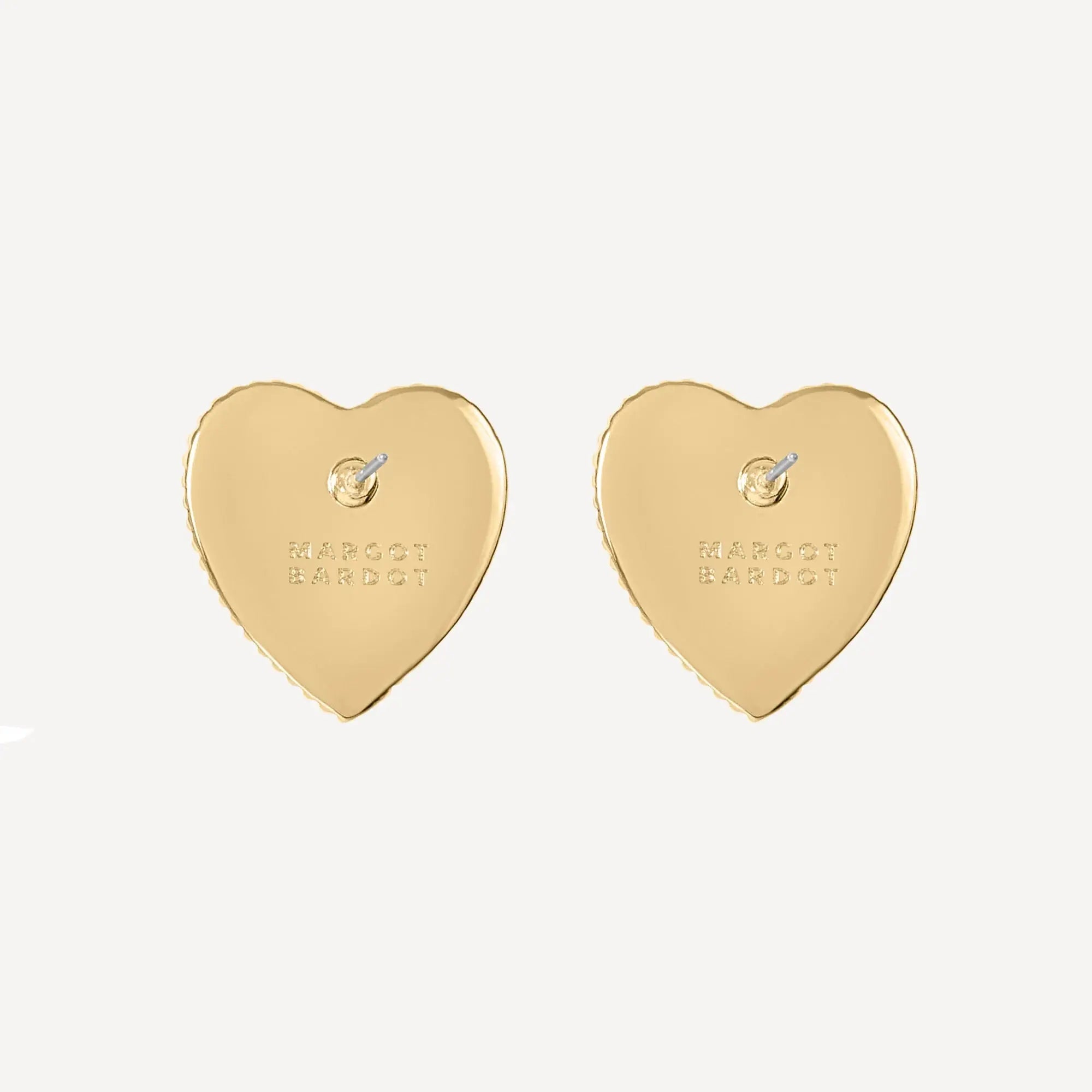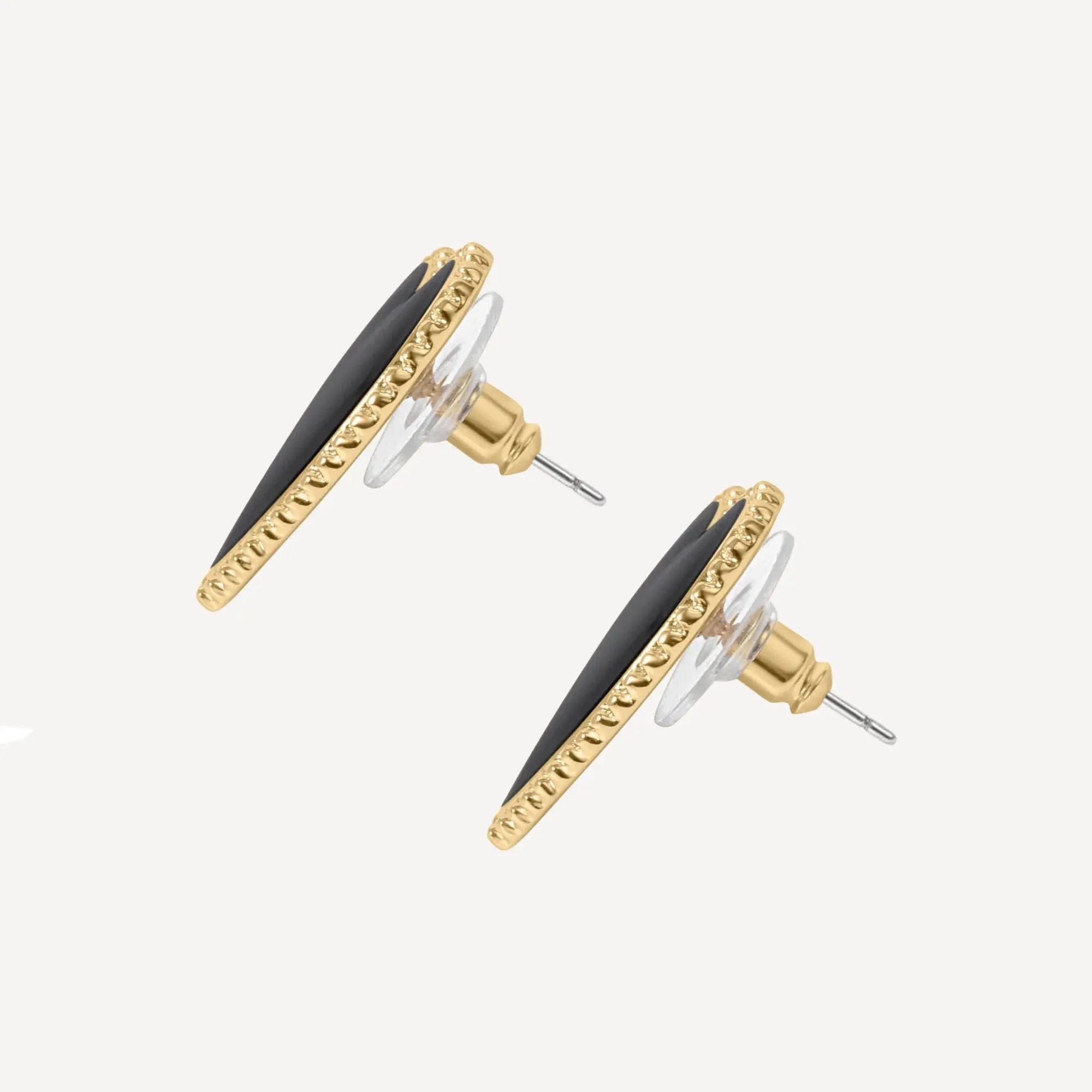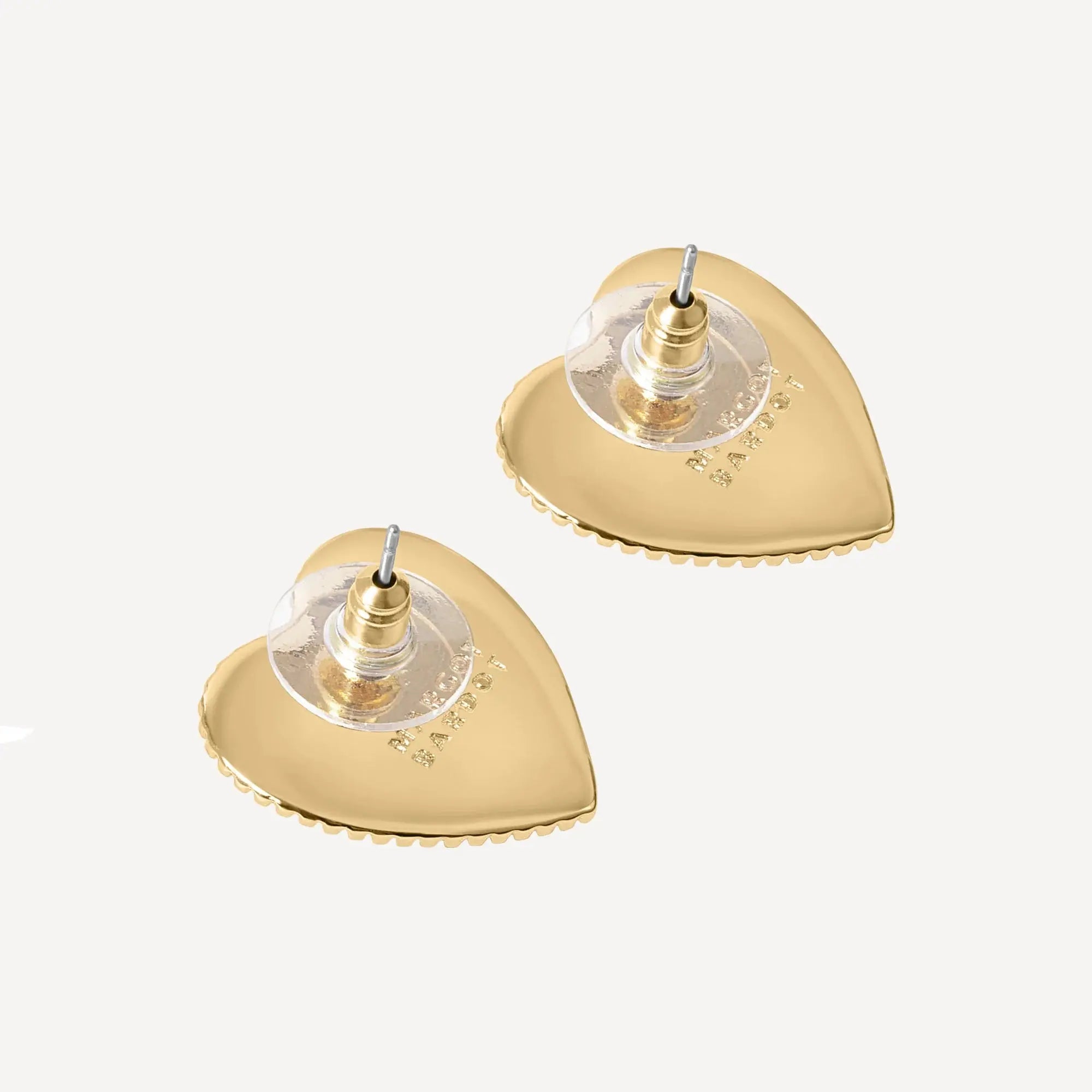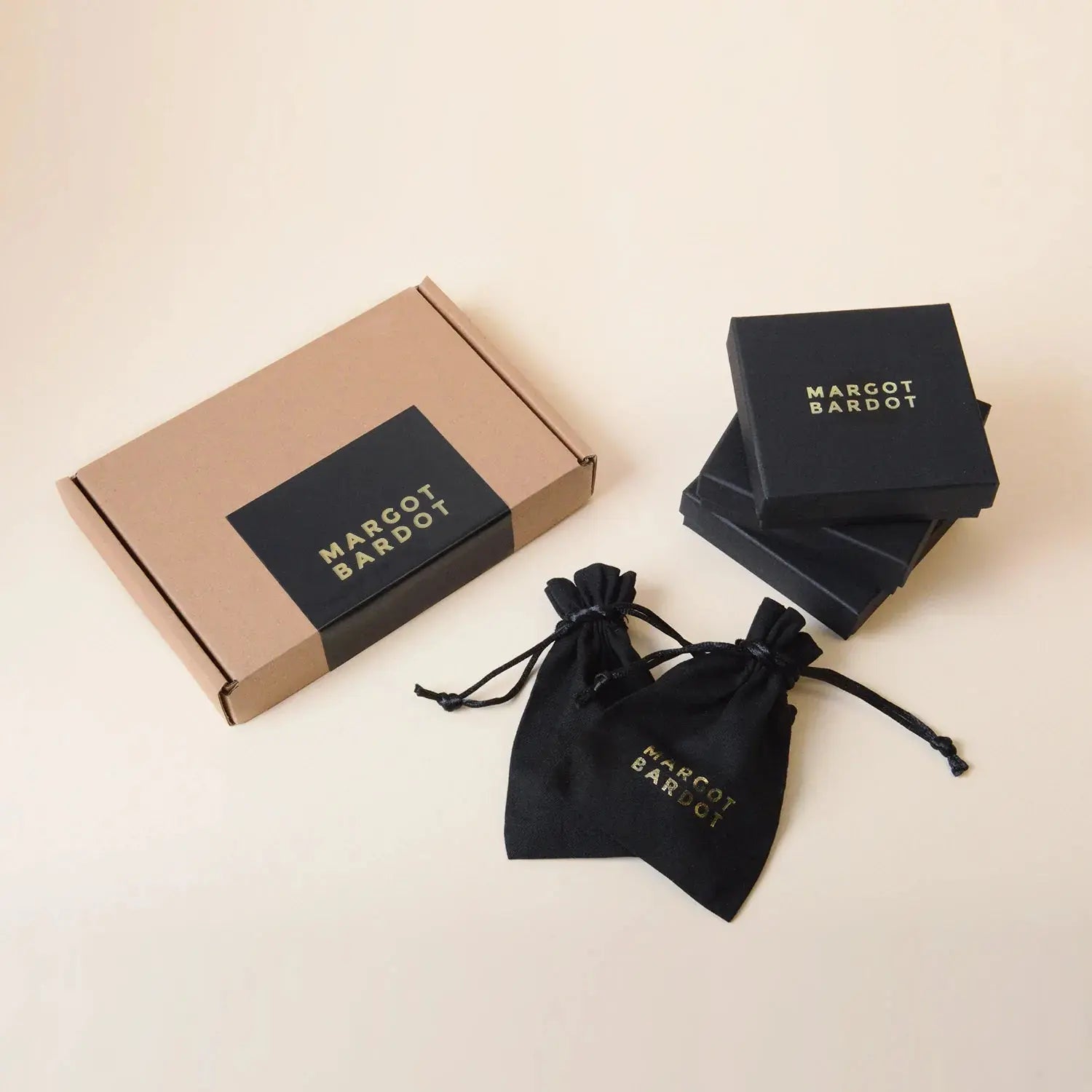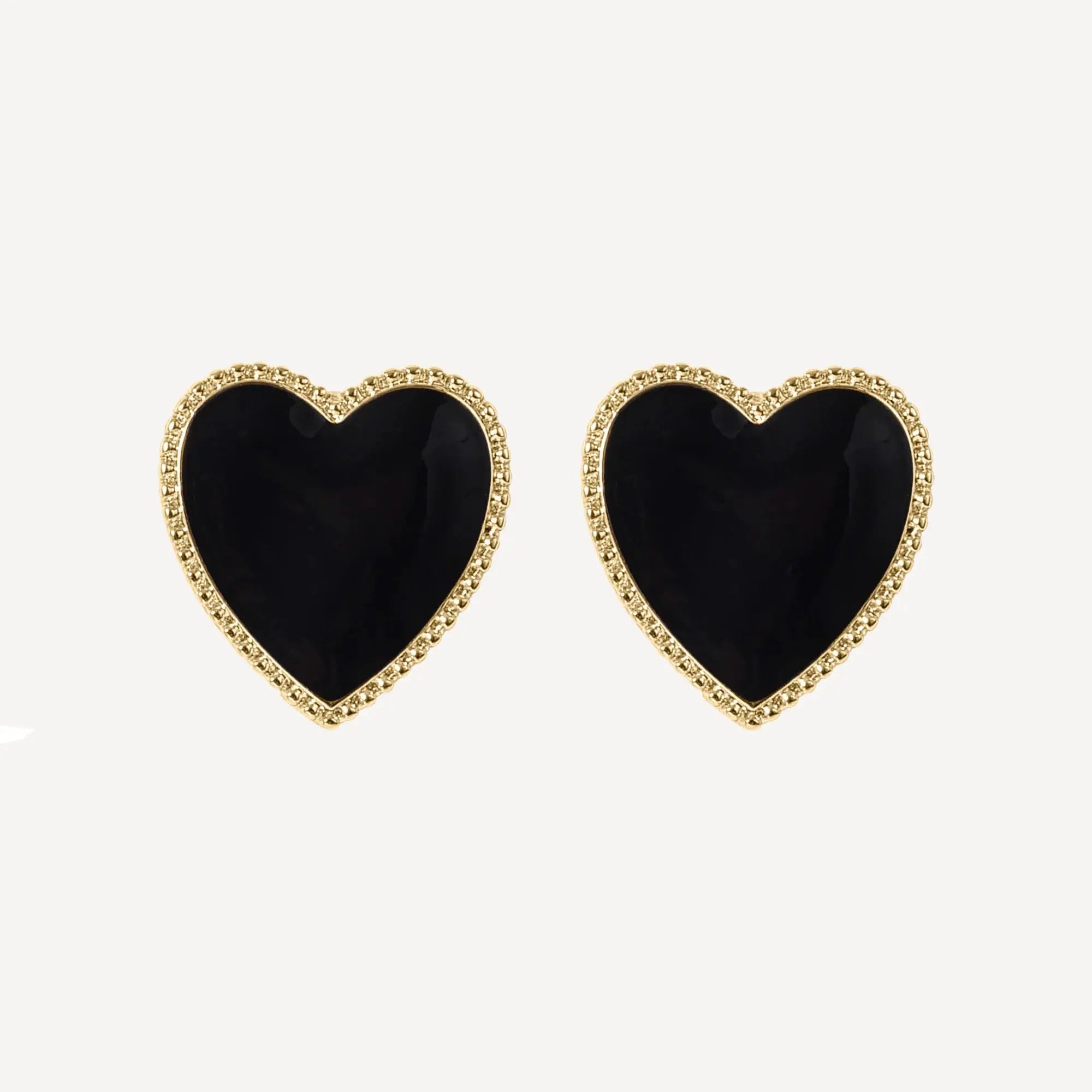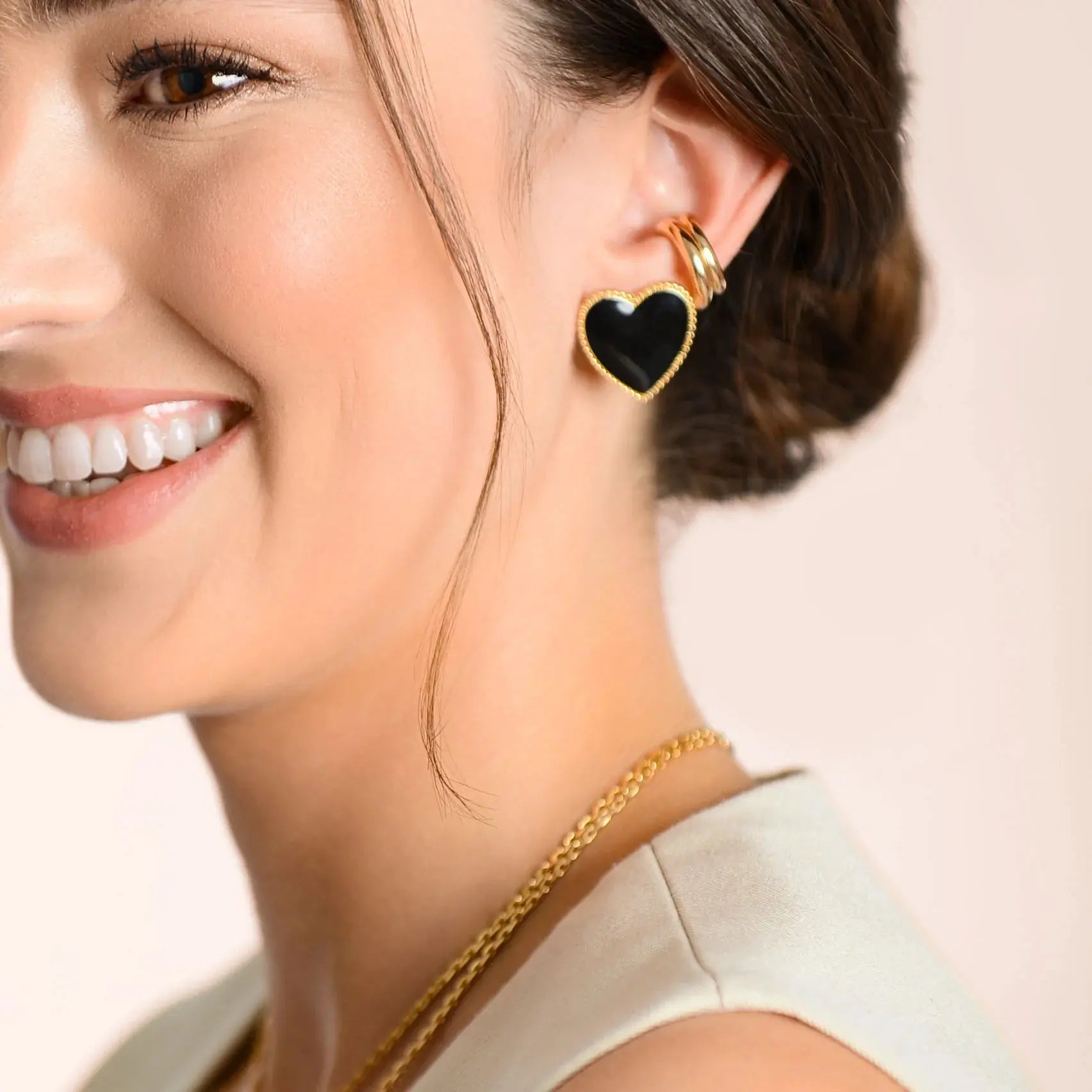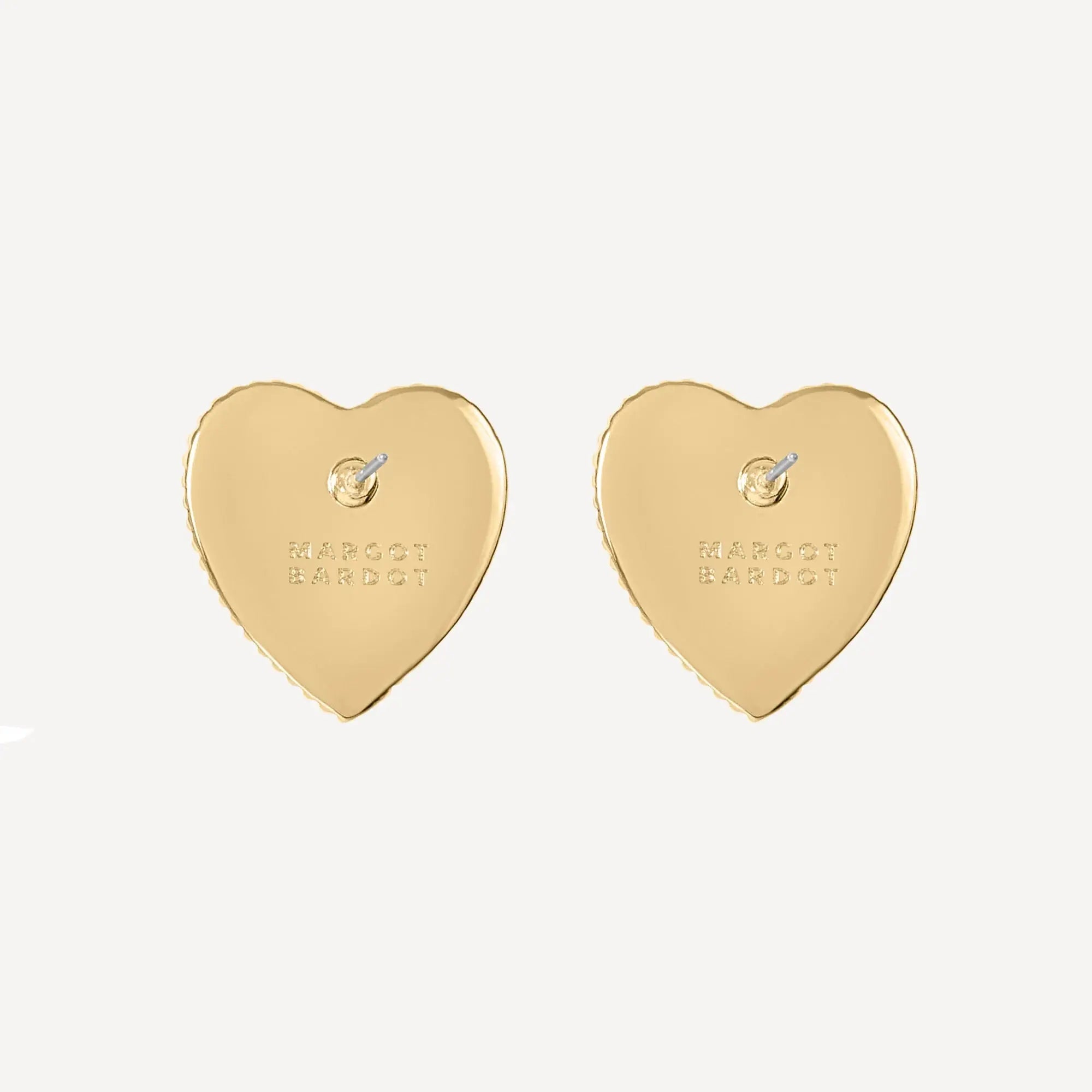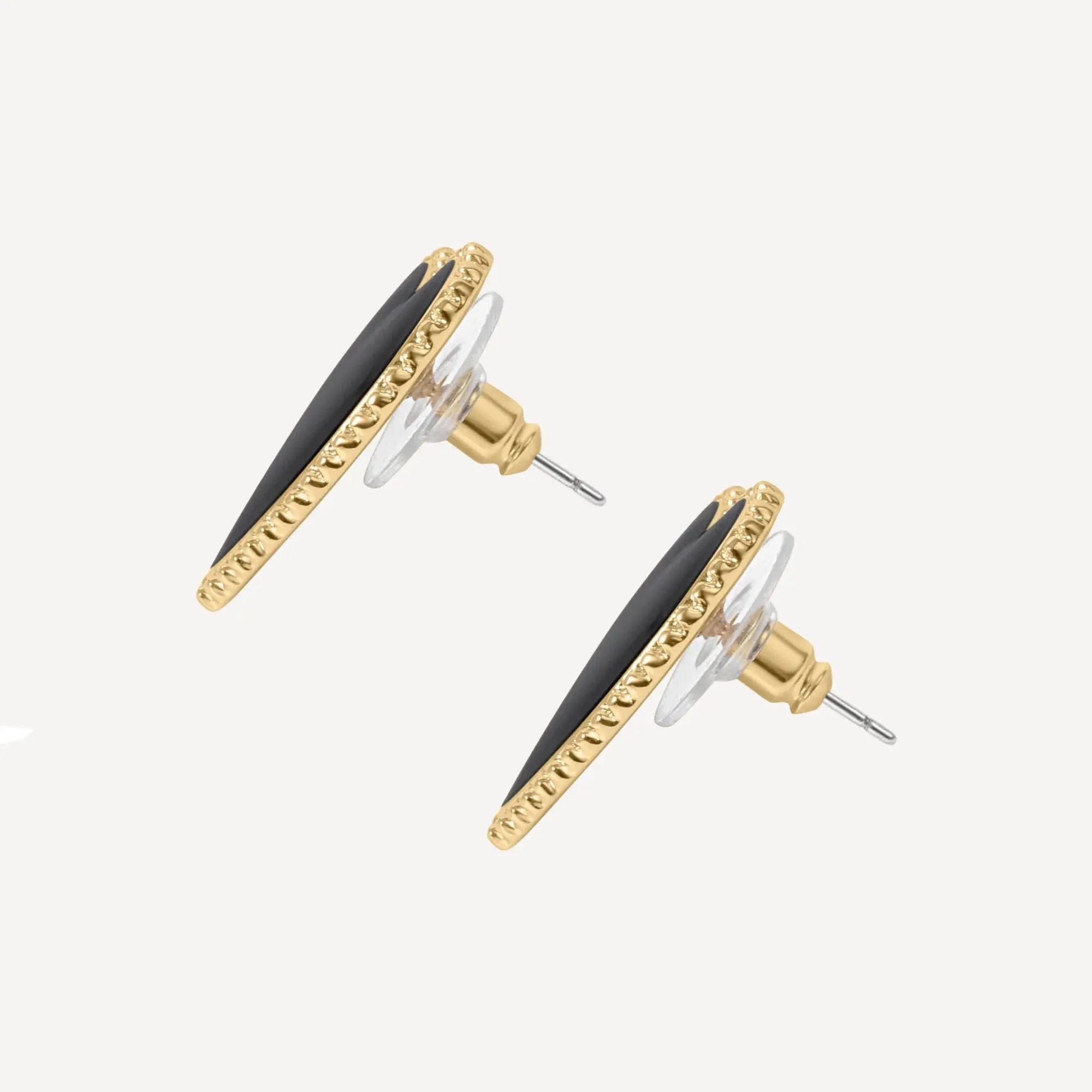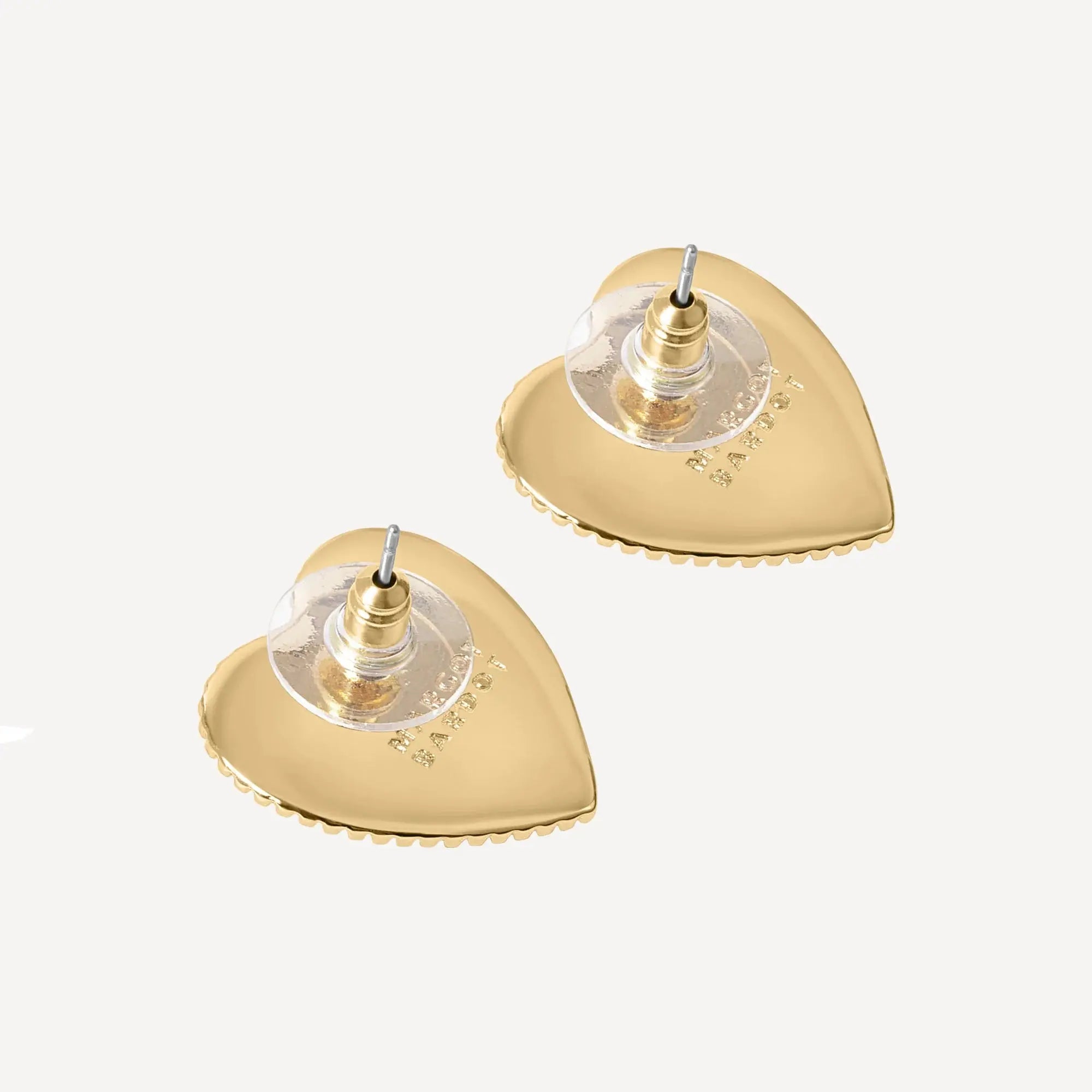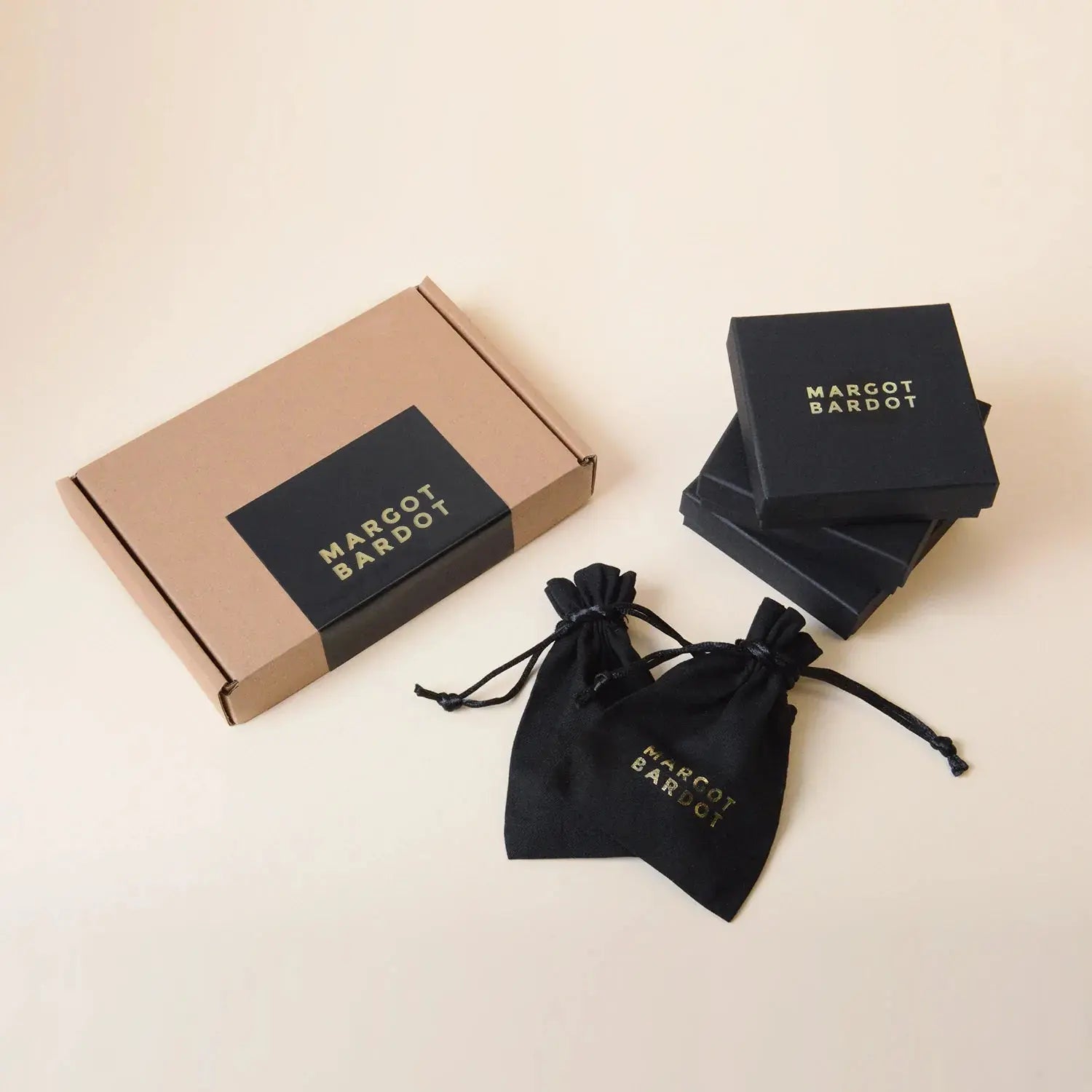 At Margot Bardot, we believe that everyone deserves to enjoy the luxury of high-quality jewellery without breaking the bank. That's why we've priced the Maeva Earrings at a level that's accessible to everyone, without sacrificing quality or style. Here are just a few reasons why the Maeva Earrings are the perfect example of affordable luxury:
14k Gold Plated
This high-quality material ensures that the earrings will last for years to come, without tarnishing or losing their shine. Our Maeva Gold Earrings are completely covered in this precious metal, ensuring that you'll shine brighter than the sun!
Versatile Style
The Maeva Collection is full of versatile items that you can wear with any outfit, making them a great investment piece that you'll reach for time and time again.
Popularity
The Maeva Earrings are one of our best-selling products, and it's easy to see why. They're versatile enough to wear with any outfit, whether you're dressing up for a special occasion or keeping it casual with a pair of jeans and a t-shirt. The logo engraving on the earrings is subtle but distinctive, making them instantly recognisable as a Margot Bardot product. What's more, the popularity of the Maeva Black & Gold Earrings has led us to extend the design to include simple but eye-catching Maeva Studs, as well as Maeva Necklaces & Bracelets. Each of these pieces features the same playful yet elegant heart design and are perfect for layering or wearing on their own. Now you can find them all at a better price when acquiring your own Maeva Set.